Royal Archives Summer Fellowship 2017
King's College London are supporting the award of a bursary to support original research on the Royal Archives at Windsor Castle for up to one month. These bursaries are open to all researchers.
King's College London is the lead academic partner for the Georgian Papers Programme, a collaboration with the Royal Archives and Royal Library to shed new light on the Georgian period. The Programme is promoting and developing a research programme in support of the digitisation of some 350,000 pages of original archives, only 15% of which have been published to date.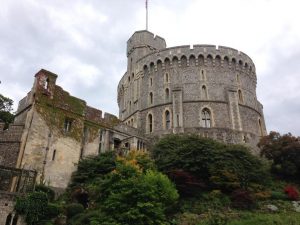 Fellows will undertake their own research. Fellows will also be invited by staff of the Georgian Papers Programme to share their insights into the collection and join with fellows from other schemes at a number of events as part of a growing academic cohort.
The successful applicants will have full day access to the Royal Archives but should be aware of the need for ample forward planning to allow for security clearance, the identification and retrieval of material of relevance from vaults (catalogues presently available are limited) and the occasional closures of the Castle.
King's College London is a recognised hub for the interdisciplinary study of the eighteenth century drawing on a range of expertise in the field of literature, cultural and intellectual history, science and medicine, music, languages, philosophy and religion, naval and military history. Alongside the Georgian Papers Programme there are scholarly research centres including the Centre for Enlightenment Studies at King's, which runs a highly successful MA in 18th Century Studies with the British Museum. The Centre for the History of Science, Technology, and Medicine, and the Sir Michael Howard Centre for the History of War. Finally, King's Digital Lab, the King's Department of Digital Humanities and the Archival Service equally have a track record of ground breaking research and delivery in the fields of digital access and data interpretation.
Two awards of £500 each are available in 2017 to support travel and subsistence. Applications for the Fellowships are due: 31 March 2017. 
To apply please send a CV and a short 500 word summary of your project to either the academic liaison, Dr Angel O'Donnell (angel-luke.o'donnell@kcl.ac.uk), or the academic director, Professor Arthur Burns (arthur.burns@kcl.ac.uk).

Likewise, please do contact Angel O'Donnell if you have any queries about the fellowship scheme.
One Response
Leave a Reply
You must be logged in to post a comment.