The GPP and Digital Humanities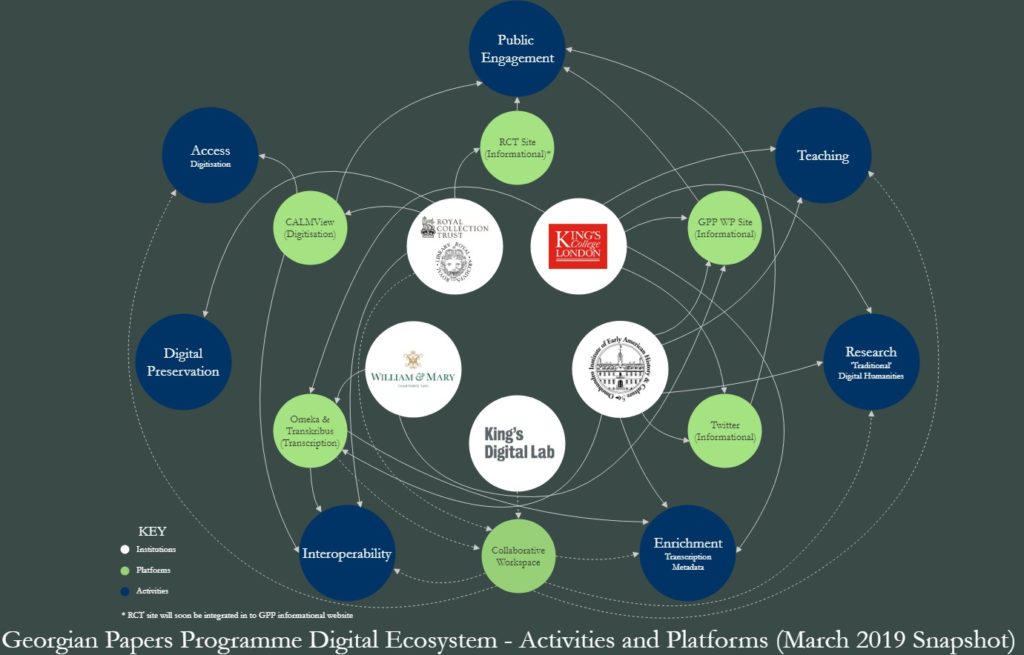 On 12 March 2019 the Georgian Papers Programme delivered a seminar in the series run by the Digital History seminar at the Institute of Historical Research in London which was livestreamed on YouTube. Samantha Callaghan, Patricia Methven and Arthur Burns discussed and took questions about the importance of metadata and the plans for developing a new platform as a collaborative workspace for the project as the project seeks a new model for the extensive collaborations it involves. The presentation and discussion were both captured and are now available on the Seminar YouTube channel, or on this site in Watch and Listen to GPP Events, as well as below.
Leave a Reply
You must be logged in to post a comment.