Reflections on Princess Charlotte: the "Lost Queen"
By Anne Stott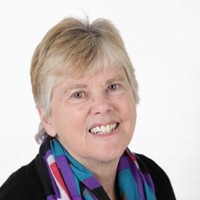 Anne Stott is the author of Hannah More: The First Victorian (2004, winner of the British Academy's Rose Mary Crawshay Prize) and Wilberforce: Family and Friends (2012), both published by Oxford University Press. After studying History at University College London, she has taught for among others Birkbeck, University of London and the Open University, and is now a tutor for the WEA (Workers' Educational Association). In March this year she published her biography of Princess Charlotte, The Lost Queen: The Life & Tragedy of the Prince Regent's Daughter with Pen and Sword. To coincide with the release of many of Charlotte's papers, she kindly agreed to reflect on her project for the Georgian Papers Programme.

---
Charlotte has been hovering at the back of my mind ever since I read Linda Colley's plea in Britons for 'an intelligent biography' of the princess, 'in a wider context of nineteenth-century attitudes towards women and the monarchy'.[1] I agreed that such a biography was needed, and wondered when one would come out. Charlotte cropped up again in my researches on Hannah More and her advice book, Thoughts on the Education of a Young Princess, and again, more poignantly, with the death of Diana in 1997, which brought to my mind More's account of the national reaction to Charlotte's death: 'It was a sorrow not the less felt by everyone because it was shared by all: it was as much an individual as an universal sorrow. Every Briton seemed to feel it as acutely as if he alone felt it.'[2] Finally, Charlotte came to the fore after I had finished two books for Oxford University Press and was looking round for another topic. This time I wanted to write something aimed more specifically at the general reader, and not assuming any prior knowledge. Was this to be my Charlotte moment?
Amid a plethora of royal biographies there seemed to be a gap in the market. Thea Holme and Alison Plowden had produced readable studies, though not based on a great deal of original research. More recently, James Chambers' Leopold and Charlotte uses important manuscript sources but doesn't always reference them! Kate Williams's Becoming Queen is scholarly, but treats Charlotte largely as a prelude to Queen Victoria. Flora Fraser's work focuses on Charlotte's mother and aunts, while at the same time providing an indispensable background to the princess's own story.[3] There did not seem to be a biography of Charlotte herself that was both scholarly and accessible, not merely a personal story of a tragic princess, but one that placed her in the context of the British constitution and attitudes to gender. Was this the time for me to take up the Colley challenge?
A book that opened up many insights into Charlotte's background was Janice Hadlow's The Strangest Family: The Private Lives of George III, Queen Charlotte and the Hanoverians (2014), but, no doubt to her considerable frustration, she did not have access to the Royal Archives.[4] I was fortunate that this was not my problem. Future scholars will have it much easier now that Charlotte's papers are available digitally. As Philip Larkin wrote in a very different context, this is rather late for me, but I can't say I regret those early trains to Windsor, the 150 steps up the Round Tower, the small, so-evocative research room, and the frantic transcription of the last manuscript before the dread moment of being ushered out. It has been one of life's memorable experiences.
Naturally the Royal Archives were my first port of call for the research. There are two large boxes of Charlotte's papers there, plus her commonplace book, her household expenses and various letters to friends and family. Arthur Aspinall published some of the boxed material in his Letters of George IV, beginning with the letter the five-year-old Charlotte wrote to her grandfather, George III, in August 1801. He followed this with some delightful anecdotes from her governess, Lady Elgin, and the long correspondence, with multiple copies, between the prince, the king and Lords Moira and Eldon over the weighty matter of her education. This last occupied much of 1804, which I see as a key year in Charlotte's life. She was now eight, and it was widely known that her parents' marriage had broken down irretrievably. Unless the prince could find some way to divorce his wife, remarry and produce a son, Charlotte was in direct line to the throne and a focus of intense national interest. Hence Hannah More's book of advice, written in the same year and published anonymously in 1805; hence as well the king's insistence that the education of a future queen had to be something more than 'that of a female' and that it had to be under the direct control of the king. This was fiercely resisted by the Prince of Wales and, as so often with the Hanoverians, a constitutional issue became enmeshed with Oedipal family politics.
The father-daughter relationship is a crucial element of the book. Considering that Charlotte's London home, Warwick House, adjoined Carlton House, they saw remarkably little of each other. However, they wrote relatively frequently, a fact that is obviously useful to Charlotte's biographer. Outwardly, the relationship appears affectionate. She addressed him as 'dearest Papa' rather than 'Sir'. She said that she was sad that, because his life was so busy, she could not see him as often as she would have liked, and when he was devastated at the death of Charles James Fox in 1806, she fretted that she could not give him the comfort he needed. For his part, he wrote to his 'dearest child' in terms of conventional and rather vague affection. He gave her presents rather than attention, and by the time she was in her mid-teens, when the affection so often turned to spitefulness, she had stopped hoping for anything more. Charlotte's last letters to the regent somewhat contradict the assumption made by some biographers of George IV that father and daughter were reconciled towards the end of her life. The language of her letters may be polite, even warm, but it was clear to me that she was using her pregnancy as an excuse to avoid meeting him or else to make the meetings as short as possible.  
The letters in the Royal Archives have to be interpreted in the light of the evidence from the second major archive I consulted, the Flahault de la Billardrie Papers in the British Library. These contain many hundreds of Charlotte's letters to her friend, Margaret Mercer Elphinstone, the daughter of Admiral Lord Keith. The correspondence was edited and published in part by Aspinall in 1949,[5] at which time it was located at Bowood House, the home of Mercer's descendant, the Marquess of Lansdowne. It was sold to the British Library, along with an intriguing note from Queen Mary, the wife of George V, to the effect that it was better if it remained unknown, as it showed up Charlotte as an uneducated and troubled young woman. One can see the queen's point. The letters, often written daily to her 'dearest M.', can be read as one long scrawled teenage wail in which her resentment at her parents – her father in particular – boils over. She felt conflicted and helpless. She loved her mother, in spite of her faults, yet, especially with the coming of the Regency in 1811, it was the prince who was in charge of her life. In the great Hanoverian quarrel of 1717, the judges had ruled that the monarch had absolute control over his family, and the regent was intent on keeping his daughter as secluded as her spinster aunts. She might kick against the restrictions, but ultimately she was powerless, a victim of her gender and the British constitution.
These central issues of the book came to the fore at the end of 1813 when Charlotte became engaged to Willem Frederik George Lodewijk, Prince of Orange, the heir of the soon-to-be-constituted Kingdom of the Netherlands. To the politicians and diplomats it made eminent sense to cement an Anglo-Dutch alliance with a dynastic marriage, but, in their eagerness, they overlooked a major problem. As a wife, Charlotte would be expected to pass a great part of her time in the Netherlands. Yet she was also the heiress presumptive to the British throne, and she was being asked to spend an unspecified amount of time in another country when she hardly knew her own. Almost immediately after the engagement, she was in the throes of buyer's remorse, and it was not until June 1814 that she could be persuaded to sign the marriage treaty. A few days later, she abruptly broke off the engagement.
The reasons for this action – surely an unprecedented step for a princess? – were analysed in an article by Aspinall, published in the same year as his edition of her letters.[6] From the many mysterious references to 'F' in Charlotte's letters to Mercer between September 1814 and January 1815, he deduced that she had fallen in love with Prince Frederick of Prussia (Friedrich Wilhelm Ludwig, 1794-1863), the nephew of King Frederick William III, who had been in London in 1814 for the famous 'summer of the sovereigns'. She could not name him explicitly because she was afraid that her letters were being intercepted, and the internal evidence is not watertight enough to provide 100 per cent certainty of identification. For want of a better candidate, however, I was inclined to agree with Aspinall.
Then a late visit to the Royal Archives, just as the book was almost ready for the printers, temporarily shook my faith in this identification when I discovered a letter that had escaped even Aspinall's diligence. It was from Charlotte to her uncle, Augustus, Duke of Sussex, undated but probably written in November 1814, and in it she expresses her eagerness to marry, not the King of Prussia's nephew, Frederick, but his cousin, Prince Augustus (Friedrich Wilhelm Heinrich August, 1779-1843).[7] This put me into panic mode. Aspinall had assumed that the 'A' in Charlotte's letters referred to the Duke of Sussex, but was he wrong? Had I followed the great man too uncritically and fastened on the wrong Prussian prince? Another visit to the British Library went some way to reassure me. Charlotte wrote her 'A's and her 'F's quite differently, so they were two different people. But it was also clear that the 'A' was not the Duke of Sussex, as Aspinall had assumed, but Prince Augustus. Charlotte was therefore courting two Prussian princes at the same time, surely a sign of her desperation to escape her situation in the only way she knew, which was through marriage. But there are gaps and uncertainties in this narrative, and I can't claim to have reconstructed the full story. What about compromising letters destroyed as soon as they were read, confidential conversations never committed to paper?
The omissions are even more tantalising when it comes to teasing out the details of Charlotte's early relationship with Prince Leopold of Saxe-Coburg-Saalfeld (1790-1865), the German prince whom she married in May 1816. My narrative here had to be built up from the prince's long and disingenuous letter to the Prince Regent in the Royal Archives (and published in the Letters of George IV) in which he defended himself from the charge of impertinently aspiring to Charlotte's hand when he was in England in 1814; the autobiography of her lady companion, Cornelia Knight; the prince's letters to Mercer Elphinstone in the British Library; and his reminiscences published as an appendix to C. Grey's life of the Prince Consort.[8] Taken with the biographies of Leopold, most of them in French, I was able to piece together a narrative, but without enough information to build up a comprehensive chronology. When exactly did Leopold and Charlotte first meet? What was the nature of their subsequent meetings? How far did Charlotte – at that stage in love with her Prussian prince (or princes?) – encourage his courtship? The evidence suggested that she rebuffed him, yet not so decisively as to leave him without hope.
Thoughts of Leopold drew me to the third major archive I consulted. In 1831, Charlotte's widower left England to become King of the Belgians. I reasoned that he must have taken with him many important personal papers and also memorabilia of his dead wife. A visit to the archives of the Royal Palace of Brussels and the Archives Goffinet in Brussels struck gold. Leopold had indeed taken mementoes of Charlotte with him to Belgium. These included music notebooks, drawings, a quickstep she composed (probably before her marriage), and even some pressed violets kept rather precariously in a small cardboard folder. Leopold had also preserved letters that Charlotte's mother wrote to her from Italy in the months before her death, as well as the correspondence, much lengthier than I had imagined, between himself and Lords Liverpool and Castlereagh over whether he should be created Duke of Kendal. He had kept as well the anonymous letter that had been sent to him in the spring of 1815 urging him to resume his courtship of Charlotte, this time with a 'certainty of success'. (The author is unknown. It was probably Mercer Elphinstone, though it is not her writing.) Above all, the archive contained Charlotte's letters to Leopold, written in the early months of 1816, when the couple were engaged but physically separated, in which the exuberance of her nature shines out from the ungrammatical French. This was a young woman who did not love by halves.
The rush of commentary that followed Charlotte's shockingly sudden death provides a window into the state of the nation in the post-Waterloo period. Many evangelicals saw it as the judgement of God on an unrighteous nation. Whigs praised her for her attachment to constitutional principles – a clear dig at the father who had 'betrayed' the party – while Radicals believed that too much fuss was being made of the death of one privileged individual. But, as Linda Colley noted, much of the focus was on Charlotte's private virtues. The former rebellious teenager had opted for a life of quiet retirement, philanthropy and domestic happiness. The homely virtues of George III and Queen Charlotte were being recreated, and it seemed as if the monarchy was to be set in a new direction. Eventually, of course, Walter Bagehot's 'family on the throne' was to be realised, not by Charlotte and Leopold, but by the next generation. The link was to be provided by Charlotte's 'caro Leopoldo', Victoria's 'dearest Uncle', and for this reason it seemed appropriate to end the book with a postscript titled 'Leopold and Victoria'.
[1] Linda Colley, Britons. Forging the Nation (New Haven: Yale University Press, 1992), p. 405, n. 67.
[2] Anne Stott, Hannah More. The First Victorian (Oxford: Oxford University Press, 2004), p. 312.
[3] Thea Holme, Prinny's Daughter. A Biography of Princess Charlotte of Wales (London: Hamish Hamilton, 1976); Alison Plowden, Caroline and Charlotte. The Regent's Wife and Daughter (London: Sidgwick and Jackson, 1989); James Chambers, Charlotte and Leopold. The True Romance of the Prince Regent's Daughter (London: Old Street Publishing, 2007); Flora Fraser, The Unruly Queen. The Life of Queen Caroline (London: PaperMac, 1996); Flora Fraser, Princesses. The Six Daughters of George III (London: John Murray, 2004).
[4] Janice Hadlow, The Strangest Family. The Private Lives of George III, Queen Charlotte and the Hanoverians (London: William Collins, 2014). Published in the United States as A Royal Experiment.
[5] In A. Aspinall (ed.), Letters of the Princess Charlotte, 1811-1817 (London: Home and Van Thel, 1949).
[6] A. Aspinall, 'The Rupture of the Orange Marriage Negotiations, 1814', History, vol. 34 (1949), pp. 44-60.
[7] Royal Archives, ADD/22/093, Princess Charlotte to the Duke of Sussex [?November 1814].
[8] Royal Archives, GEO/MAIN/49846-9; Autobiography of Miss Cornelia Knight (1861), vol. 1, pp. 300- 2; British Library Add. MS 86766; Charles Grey, The Early Years of the Prince Consort (1867), pp. 291-312.
One Response
Leave a Reply
You must be logged in to post a comment.