An interview with Jeremy Black, author of George III: Majesty and Madness (Allen Lane, 2020)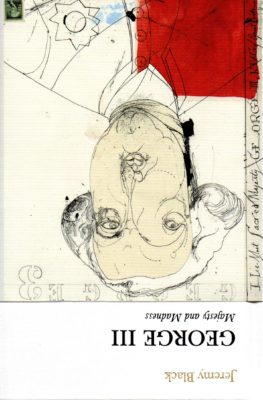 This is the first of what we hope will be a series of online conversations in which scholars who have made use of the Georgian Papers in their publications talk about these works with members of the GPP team. We begin with Jeremy Black, formerly professor of history at the University of Exeter, who has just completed a short biography of George III for the Penguin Monarchs series, in which he draws extensively on materials in the Georgian Papers. This is the first scholarly biography of the monarch to have been published for more than a decade: in fact the last such volume was also written by Jeremy Black: George III: America's Last King (Yale UP, 2008). In the conversation Black discusses the relationship between the two books and how his approach to the monarch has evolved in the interval between them, as well as the challenges that George III presents to any biographer.
Jeremy Black is a prominent and prolific historian of eighteenth-century Britain and Europe. He also writes extensively on the history of warfare, the history of the press, diplomacy and international relations. He is joined for this conversation by Professor Arthur Burns, academic director of the Georgian Papers Programme at King's College London.
To watch the interview, please visit the Georgian Papers You Tube channel here:
Leave a Reply
You must be logged in to post a comment.