Natalee Garrett awarded 2022 BSECS King's College London GPP fellowship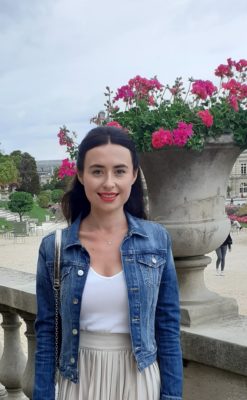 We are delighted to announce the award of the 2022 British Society of Eighteenth Century Studies / King's College London Georgian Papers Fellowship to Dr Natalee Garrett. Dr Garrett will be familiar to many from her presentations at recent BSECS conferences, and for her article published in the January 2022 issue of the Journal for Eighteenth Century Studies, 'Albion's Queen by All Admir'd': Reassessing the Public Reputation of Queen Charlotte, 1761-1818′. Dr Garrett received her PhD from the University of St Andrews in 2021 for a thesis entitled "Those Scandalous Prints": Caricatures of the Elite in France and Britain, c.1740–1795'. Her research explores visual culture, public opinion and identity in eighteenth-century Europe. Her fellowship will support her projected biography of Queen Charlotte, which aims to place her in a wider context of queenship in early modern Europe by examining her patronage and her legacy, alongside consideration of her role as royal wife and mother.

Dr Garret will present her research at a GPP Coffee Break entiteld 'Queen Charlotte: Family, Duty, Scandal' at 3 pm on 12 May 2022 in a zoom meeting hosted by the Omohundro Institute. To register go to https://oievents.wm.edu/event/gpp-coffee-break-natalee-garrett
Leave a Reply
You must be logged in to post a comment.