George III: The Life and Reign of Britain's Most Misunderstood Monarch wins Elizabeth Longford Prize for Historical Biography 2022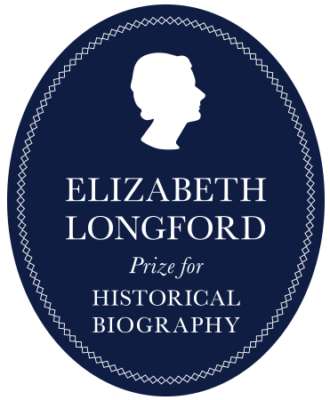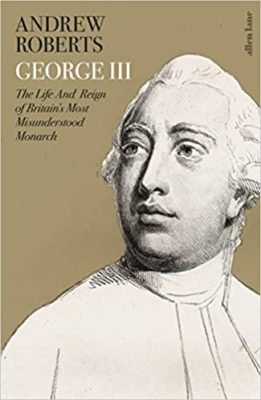 At an award ceremony on Monday 13 June 2022 Andrew Roberts's George III: The Life and Reign of Britain's Most Misunderstood Monarch (Allen Lane, 2021), was announced as the 2022 winner of the Elizabeth Longford Prize for Historical Biography. The chair of the judges, the distinguished historian and historical biographer Professor Roy Foster, awarding the prize, commented that
'Royal biography' is an often-maligned genre, but Elizabeth Longford showed how it could be done with literary flair, empathy and a magisterial grasp of the temper of the times. Andrew Roberts's George III is firmly in this tradition. He robustly grapples with the key crises of the reign, notably the American Revolution and the French wars, painstakingly tracking the monarch's close control of governmental and political decision-making. But he also makes a powerful case for George's carefully calibrated sense of royal responsibility and its limits. The portrait that emerges is unexpected, sympathetic and tragically shadowed by mental illness – one of the many subjects authoritatively reinterpreted in a book which, while grand in scale, is written with the author's characteristic brio and full of surprises. In a strong and varied field of contenders, the judges awarded the 2022 Prize to Roberts's study of 'Britain's most misunderstood monarch' for its combination of archival research, historical acumen, psychological insight and unfailing readability: the keynotes of historical biography as practised by Elizabeth Longford.
In his acknowledgements Andrew Roberts pays generous tribute to the contribution of the Georgian Papers programme and the project team in supporting his biographical researches. The book has already been named the winner of the General Society of Colonial Wars' Distinguished Book Award in 2021. it was named a Times Book of the Year in 2021, and was shortlisted for the Duff Cooper Prize in the same year.
Andrew Roberts, FRSL, FRHS, is currently Visiting Professor at the Department of War Studies at King's College, London, and the Roger and Martha Mertz Visiting Research Fellow at the Hoover Institution at Stanford University. His previous books include Salisbury: Victorian Titan (winner of the Wolfson Prize for History), Napoleon the Great (winner of the Grand Prix of the Fondation Napoléon), and Churchill: Walking with Destiny (2018).
Leave a Reply
You must be logged in to post a comment.