The Madness of George III: Nottingham Playhouse
Date/Time
Date(s) - 02/11/2018 - 24/11/2018
7:30 pm - 10:00 pm
Location
Nottingham Playhouse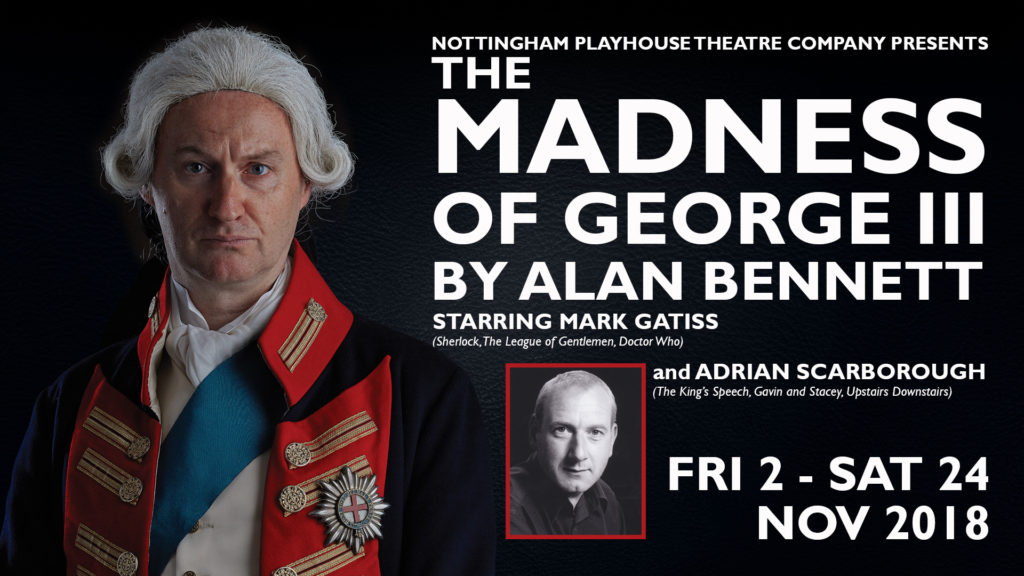 A new production of Alan Bennett's classic play (you can see Bennett and the director of the first production, Sir Nicholas Hytner, discussing it for the Georgian Papers Programme here).
Arthur Burns from the Georgian Papers Programme will give a pre-performance talk in Nottingham on 8 November, and the project has been supporting the production. Watch out also for the NT live broadcast on 20 November across the world.
For more information click here; and you can see director Adam Penford and Mark Gatiss, who will play George, discuss the production below.
Categories