This exhibition is a collaboration between Madeleine Pelling and Karin Wulf, both scholars whose research draws on the significance of historical thinking in the eighteenth century, and on the particular importance of how women conceived of and wrote about history.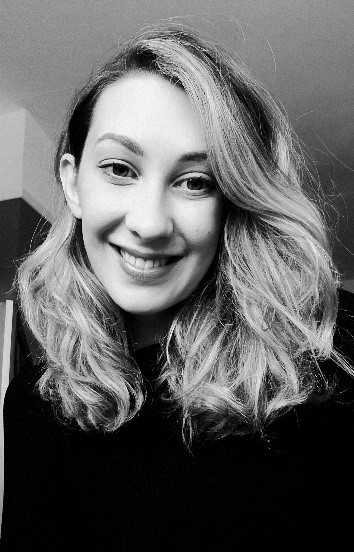 Dr Madeleine Pelling completed her PhD at the University of York, where she was the recipient of the History of Art Department doctoral scholarship. Her research concentrates on material and visual culture in the eighteenth century, with particular focus on the history of collecting and women as antiquarians. She is currently preparing a monograph, The Portland Museum: Collecting, Craft and Conversation, c. 1750 -1786, for publication. Her work appears in Journal for Eighteenth-Century Studies, Women's History Review, Journal 18 and Early Modern Women: An Interdisciplinary Journal, and she has held a Lewis Walpole Library travel grant and the BSECS/QMCECS visiting short-term fellowship for 2019. In 2017, she held a Georgian Papers Programme King's College London summer fellowship.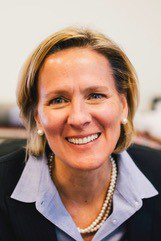 Dr Karin Wulf is Executive Director of the Omohundro Institute of Early American History & Culture, a primary partner of the Georgian Papers Programme, and she is Professor of History at William & Mary. She is one of the two academic directors of the Programme.  Her research has focused on gender, family, and political culture  and she is completing a book, Lineage, on the power and practice of genealogy in eighteenth-century British America.
Women and History: Power, Politics and Historical Thinking in Queen Charlotte's Court
Introduction
History is powerful.  We know that people have always had complex and compelling ideas about history, how it could be organised and understood, and how it might be utilized to reflect on their own time.  How did the Georgians think about their own and other histories?  What historical periods and subjects were of particular interest to the eighteenth-century Anglo-Atlantic world?  The Georgian Papers provides a unique window into how Queen Charlotte, her daughters the princesses, and other women at court including tutors, writers, and friends who shared the Queen's intellectual interests, engaged both with historical ideas and historiographical practices.
Scholars have paid particular attention to the ways that eighteenth-century British and then American leaders looked to classical antiquity, the Renaissance, and their own seventeenth-century past for lessons about governance and law. The eighteenth century was an era of great historians, including Edward Gibbon, whose six-volume History of the Decline and Fall of the Roman Republic was published between 1776 and 1789 and went through many printings, and David Hume, whose six-volume History of England was published between 1754 and 1761 and may have been issued in more than 100 editions.  History was an important subject for royalty and was engaged with at the Georgian court to a variety of effects.  Jenny Buckley's virtual exhibition for the Georgian Papers Programme on The Essays of George III offers keen insights into the historical subjects that arrested the king's attention during the early years of his education, and later in times of challenge and political upheaval during his reign.
Though scholars have typically focused on men who wrote, read, and spoke about historical subjects, women around the Anglo-Atlantic world also read and wrote histories, and found historical issues of deep interest and importance. Through a broad and rich selection of documents and material artefacts, this exhibit expands what we already know about Queen Charlotte's court circle — a collection of accomplished, intellectually curious, and literary women — by revealing how together they explored, understood, and used history to advance their own positions and define their own identities. Here we draw on key, yet previously overlooked, sources, from historical essays and commonplace books to decoupage albums and educative flashcards, to provide a new and important framing of the ways in which Georgian women encountered and created 'history' from a variety of perspectives. From Queen Elizabeth I (1533-1603) to Sophia of Hanover (1630-1714), the daughter of James I and the key link between Stewart and Hanover rule, Queen Charlotte and her circle drew on historical counterparts who experienced and wielded the power of royalty.  As well as royal figures, the queen and her court were also intently focused on non-royal women whose creativity, intellect, and ingenuity allowed them into the realms of law and politics—usually the preserve of men, but also of a few women.
The materials, primarily from a set of manuscripts described in the Royal Archives as 'notes and essays on history' from the collection of 'diaries, essays and notes of Queen Charlotte', are arranged here to highlight first English and European historical narratives, written and copied by the queen and her court. Queen Charlotte's investment in the lives of men and, more usually, women of the past is demonstrated across her archive of essays, notes and commonplace books. As we show, the queen passed on her interest in historic women to her daughters, who used their own commonplace books to examine the lives of England's famous royal figures, including rivals Elizabeth I and Mary Queen of Scots. The second part of this exhibit looks to the innovative visual and material methods used to represent historical subjects. From flashcards to découpage, we explore how women across the royal court used a variety of different media to encounter, teach and exchange ideas of the past.